TRADING TOOLS EXPLAINED
Trading Tools are different versions of software, developed by third party vendors which enable BETDAQ customers to utilise the site in a more professional capacity. Through these Trading Tools, BETDAQ customers can view the exchange data (including pricing and liquidity) in different formats conducive to professional trading. BETDAQ customers can place faster bets, build their own trading bots and customise the interface in a way that suits them.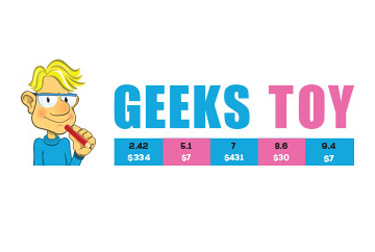 GEEKS TOY- FREE SOFTWARE
Geeks Toy is state of the art software designed for use on betting exchanges.
Geeks Toy sits between you and the exchange and allows you to place orders, faster, more effectively and with much more complexity than the traditional web site interface. Geeks Toy is a cutting edge, full featured, top-end betting and trading product for BETDAQ. So whether you are an accomplished trader, a hobbyist, or just starting out on your BETDAQ crusade, check out Geeks Toy and the community and come join the Betting Revolution today!
Download Geeks Toy here
[/row_in]
in]

Key Features
1.
FREE – Geeks Toy for BETDAQ is completely free
2.
Ladder Interface – displays the market in a vertical format therefore making it much easier to see when a selections' price is moving up or down. It also provides a much easier way of entering and altering bets such as changing the odds and cancelling bets
3.
Unique multi market trading – you can bet or trade on multiple sporting events simultaneously. There is no limit to the number of markets that can be loaded at the same time
4.
Advanced charting – The various charts show an historical view of the market for a variety of metrics. You can also get a long term historical view of the market based upon last traded price with the Market Overview Graph. This enables you to see at a glance the price history for either the entire market, or just those selections you specify.
5.
Dutching & Bookmaking
6.
Traded Volume now available! – The Traded and Available window shows the various amounts of money that have been traded or are available at the various odds for the selection you currently have your mouse over
7.
Enhanced navigation – The Market Navigator window allows you to quickly move from one Betdaq market to another
8.
Staking & Tools – set default stakes, fill or kill, tick offset, stop loss, timed bets and much more
9.
Customise – Unlimited desktop settings and the ability to create custom profiles to suit every users need
10.
API Settings Manager – allows you to control various different aspects of how many and how often calls are made to the Betdaq API.
11.
In-Play Interface – displays the entire market compressed into one window, giving the appearance of a horse race. It also provides an alternative way of placing bets on the market.